I am very familiar with customizing cars, I have owned quite a few cars in my lifetime, and have had a Chevy Pick-up Truck make front cover of Sport truck magazine back in 1992. Click on the links to the left and you can see some of my previously owned vehicles.

| | |
| --- | --- |
| | My first car was a 1971 Chevelle. I obtained this car for $300.00 when I was 16 years old. It was my pride and joy for about 5 years. I went through 3 motors 2 transmissions, and two rears. I had no reason for selling it when I did, but that is in the past. |
Here is a picture of when I had my Chevelle (this picture is 13 years old):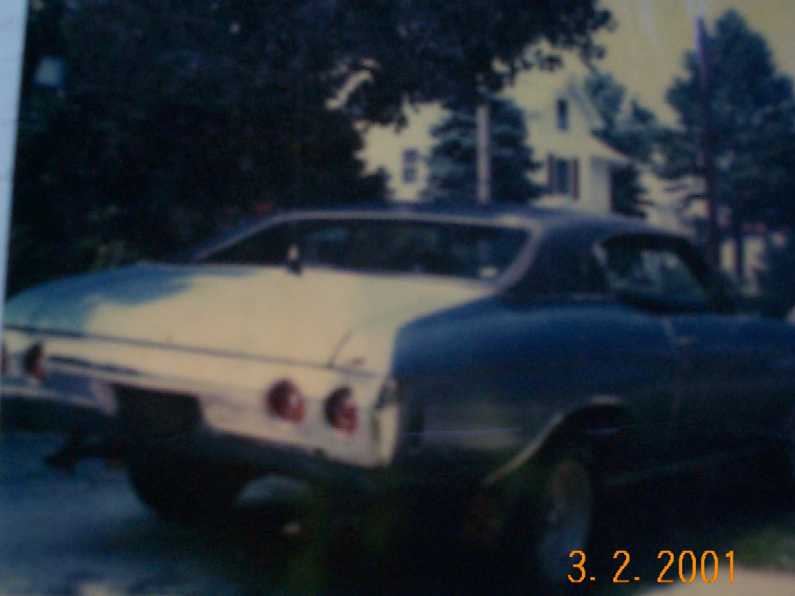 | | |
| --- | --- |
| | I first purchased this 1991 Chevy 1500 SS Pick-up in 1990 to start my own tow-truck business. I was 19 years old at the time and working for friends, the business failed after 1-2 years of operation, so I decided to remove the crane and customize the truck. This truck is no longer with us after an accident in 1993. |
Click on the picture to see the truck before I customized it. I do not have pictures after the accident.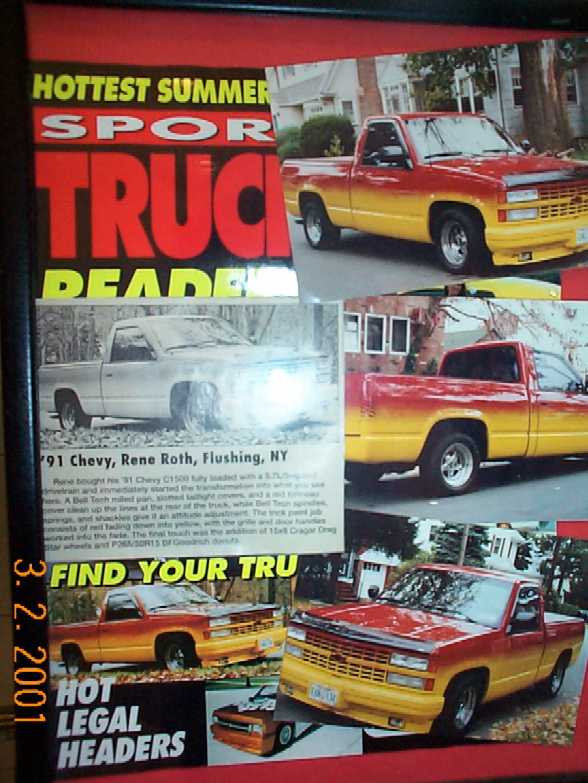 This is my current car - 2000 Mitsubishi Galant GTZ. Obviously gas is a concern now-a-days, so this is my only excuse for owning this car.