This was my first Trans Am. It was a 1986 Trans Am which I had purchased for $1500 in 1989 as a theft recovery from a friend of a friend. As you can see, I did some customization by adding GTA seats, wheels, and a funky wing.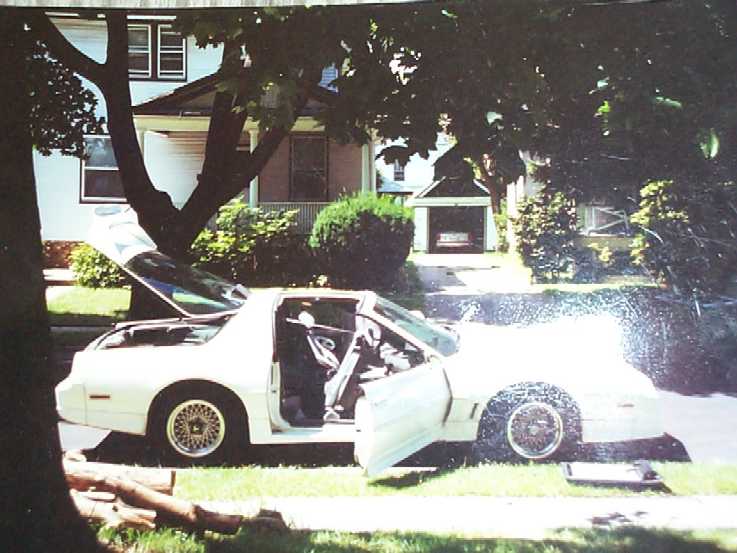 This was a 1987 GTA Trans Am which I had purchased from the NYC Police auction for $1200 in 1994. I wish I had pictures of before and after because this car had nothing but a drive train when I originally bought it. The color I chose for this car was wine berry metallic red. This picture does not do it justice.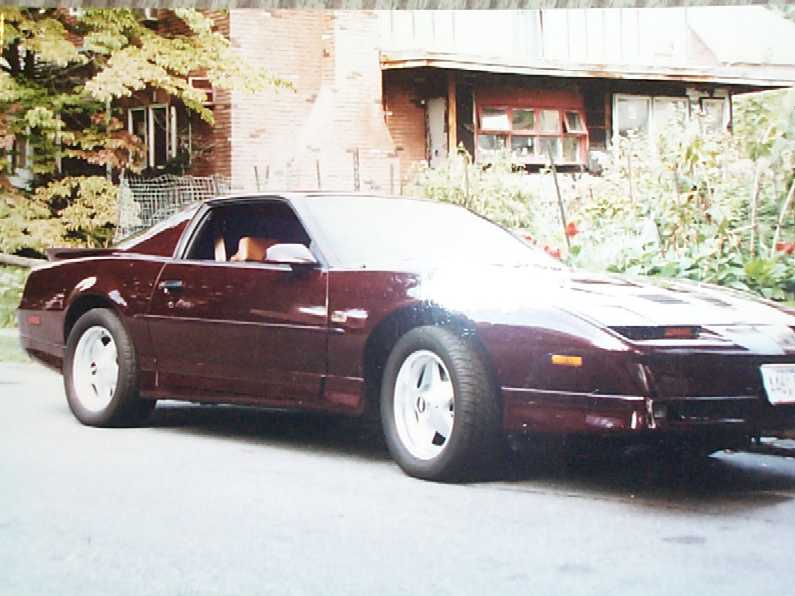 This was my 1988 formula which I had also purchased from the NYC police auction in 1992. I paid $3200 for it and it only needed a bumper and a radio. I replaced the stock wheels with Centerline Champ 500's and had all the pin striping and stickers removed from the body.